Send flowers to Pushkino
Send flowers to Pushkino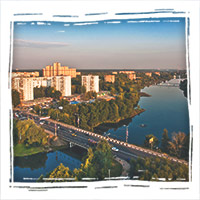 A large variety of colors, a huge selection of gifts, ready-made bouquets and baskets. Convenient payment methods and competent, friendly managers. All this makes the process of ordering flower delivery in Pushkino easy, pleasant and comfortable. Wherever you are, no matter how many time zones you did not share with the birthday or the hero of the day, you can rest assured that your greetings will be delivered on time and handed it to him to whom they are intended.
Our company has long been earned credibility in the online - order flowers and gifts, and we do everything in order not to lose it. Even if you can not determine the choice, our managers will prompt a bunch of better suitable in your case, help to sign a postcard, and answer any questions concerning delivery in Pushkino, all passed at the highest level.
Flowers and bouquets from the salon"Grand Flora"
Order free shipping bouquet in any area of ​​the city of Pushkino.

We deliver to order fresh flowers, gifts and

bouquets with 50% discount.

Perform Flowers delivery to the addressee in Pushkino and

in another city in Russia

at any time of the day or night

.

The client can get a bunch already 3 hours after the order through the Internet.

You can pay in cash to the courier, make transfer from the monetary system, and make a payment by credit card or electronic money.

Send flowers to Pushkino cheap
Where to buy flowers in Pushkino?
delivery service of flowers and gifts«Grand Flora»
Address:

g. Pushkino, ul. Griboyedov, 7.

Working hours:

 from 8 to 21 hours
additional contacts
Phone:

8 (800) 333 01 95

Vayber:

8 (968) 278 01 91

Mail:

pushkino

@grand-flora.ru
Order flowers with delivery in Pushkino
Flower shop"Grand Flora"take a bunch courier to any location in the Moscow region! Call Now Tel8 (800) 333 01 95 and our consultant will discuss with you the conditions of delivery and payment.
Delivery to any city in Russia
Start typing the name of the city, and we'll show you
International Flower Delivery
We did not find the required location                     
Call us at
8 (800) 333-01-95
 and we will help you.
Our best stocks